In the continuing service to boost the livestock sector, and to promote the food security program in Quezon province, the Office of the Provincial Veterinarian, under the leadership of Dr. Gerald C. Montierro, OIC-Provincial Veterinarian, the agency held a 1-day Goat Management Seminar at OPV's Pagbilao office last 31 January 2013.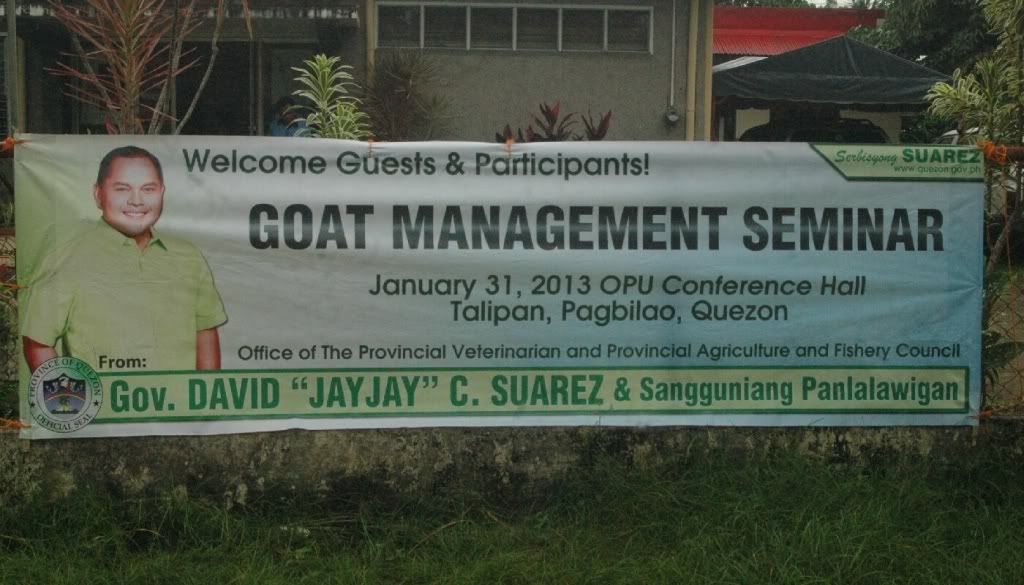 The participants, all members of the Provincial Agriculture and Fishery Council (PAFC), some already received their goat dispersal have eagerly flocked the venue to learn more and ensure their success and to show support for the project.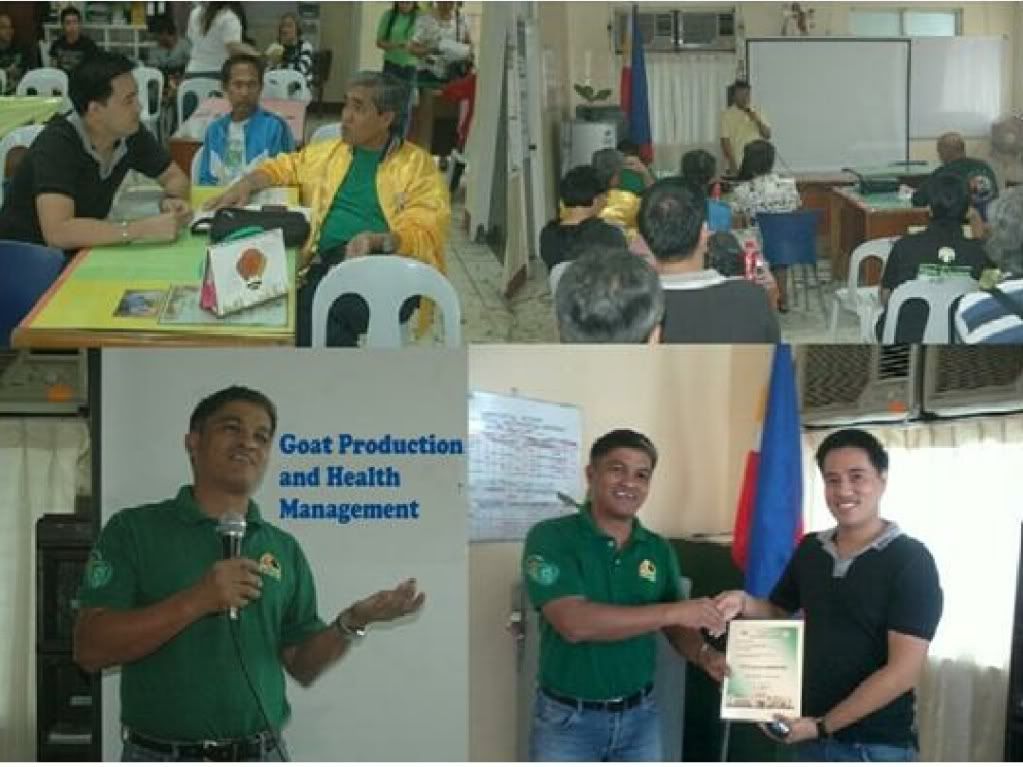 The seminar aims to give assistance to the Goat Dispersal recipients in their quest to raise and upgrade the goat production of the province. Guest lecturer Rene Santiago, DVM Chief of National Swine and Poultry Research and Propagation Center (NSPRC), of the Bureau of Animal Industry (BAI) graciously devoted his time and effort in giving the participants the latest goat management techniques and happily answering questions concerning proper care and maintenance.
The program ended on a positive note everyone and a Certificate of Appreciation by Dr. Montierro on a job well done.
The program's recipients are now awaiting their goat dispersal to begin their own journey to an income earning goat raising venture.
---
Comments (0)
Comments powered by

Disqus