Quezon Governor David "Jayjay" C. Suarez and Senior Board Member Romano Franco Talaga with the 118 Serbisyong Suarez Scholars from Calauag, Quezon last February 13, 2013 at Sabang Elementary School. The students were handed certificates of their scholarship grant. (QUEZON PIO)
Quezon Governor David "Jayjay" C. Suarez personally visited the towns of Calauag and Guinayangan, Quezon this February 13, 2013 to inaugurate several projects of the provincial government.
The young governor led the ground breaking ceremony for the new covered court for Guinayangan Central Elementary School, which would benefit around 1,500 students.
According to 4th district Board Member Manuel Butardo, the school has needed a covered court for some years now, and it was only the current administration which was able to provide for it.
The Guinayangan port extension at Brgy. Poblacion was the next stop for Gov. Suarez, where Guinayangan Mayor Angel Ardiente, Jr., explained that the construction of the said port's extension will be beneficial not only to the fisher folk of his town, but by those from nearby municipalities and traders as well.
Barangay Captain Florencio Nicdaoof Aloneros, Guinayangan also thanked Gov. Suarez after he visited his barangay to inaugurate theone kilometre Gapas-Aloneros provincial road.
In the town of Calauag, Quezon, the provincial government funded the repair of the port in Brgy.Poblacion 4, as well as the construction of Calauag-Pinagkamaligan provincial road.
In the message of Calauag Mayor Luisito Visorde, he said that working with the provincial government to implement projects gives him a peace of mind, because he is sure of Serbisyong Suarez's sincerity in delivering the best for every Quezonian.(QUEZON PIO)
The inauguration for Calauag port's construction and rehabilitation was held this February 13, 2013. Quezon Governor David "Jayjay" C. Suarez with Senior Board Member Romano Franco Talaga, 4th district BM Manuel Butardo, 4th district Gerald Ortiz, Calauag Mayor Luisito Visorde, Vice Mayor Ernesto Olviga and the town's barangay captains attended the event.(QUEZON PIO)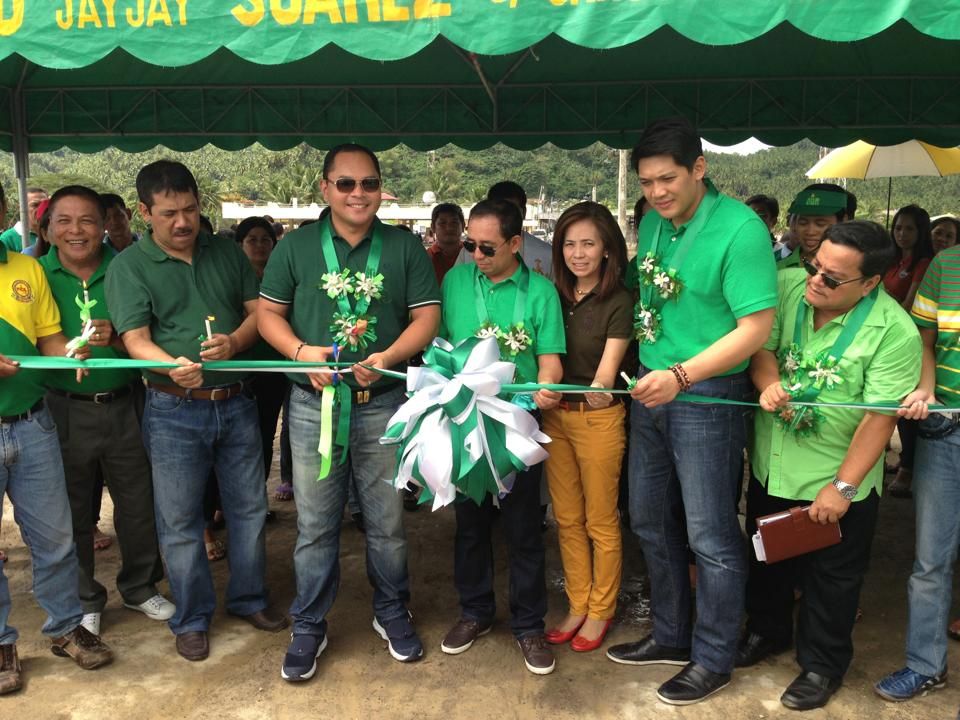 Inauguration and Ribbon Cutting Ceremony of Guinayangan Port Extension at Brgy. Poblacion, Guinayangan, Quezon this February 13, 2013. The event was graced by the attendance of Quezon Governor David "Jayjay" C. Suarez along withSenior Board Member Romano Franco Talaga, 4th district BM Manuel Butardo, Guinyangan Mayor Angel Ardiente, Jr., Vice Mayor Eduardo Cambronero and Dra. Angeline Tan.(QUEZON PIO)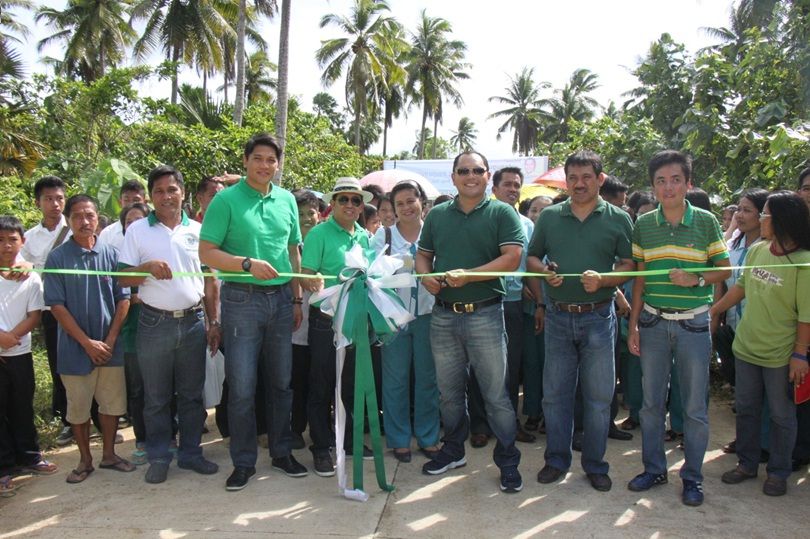 The newly concreted provincial road in Brgy.Aloneros, Guinayangan, Quezon was inaugurated last February13, 2013. The ribbon cutting ceremony was attended by Quezon Governor David "Jayjay" C. Suarez, along withSenior Board Member Romano Franco Talaga, 4th district BM Manuel Butardo, 4th district BM Gerald Ortiz, Guinyangan Mayor Angel Ardiente, Jr.,Kapitan Florencio Nicdao and the residents of the said barangay.(QUEZON PIO)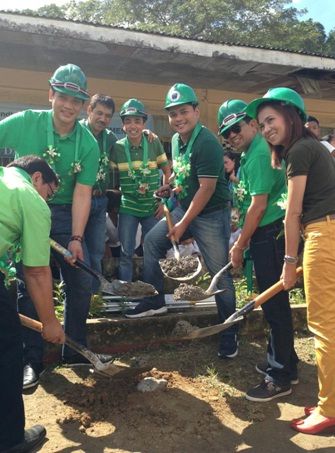 Quezon Governor David "Jayjay" C. Suarez at the groundbreaking ceremony of Guinayangan Central Elementary School's new covered court – which will benefit over 1,500 students – this February 13, 2013. Senior Board Member Romano Franco Talaga, 4th district BM Manuel Butardo, 4th district BM Gerald Ortiz, Guinayangan Mayor Angel Ardiente, Jr., andDra. Angeline Tan also attended the event.(QUEZON PIO)